We pride ourselves in our varied selection of stylish spectacles, traditional and cutting-edge alike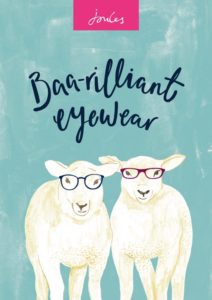 At Gower Opticians we have an extensive array of frames which we are confident will suit all tastes and budgets. We change our brands and designs regularly (we love shopping for new designs and brands!) so we always have new and current frame styles in stock in a range of materials. We are always at hand to cater to your style needs by helping you choose a frame that is best suited to your unique prescription, lifestyle, comfort, fit and appearance too.
We are particularly proud to stock a large range of more environmentally friendly frames made from recycled stainless steel, recycled marine plastics, frames made with wood, cork and bamboo from suppliers with a lower carbon footprint. Have a look at our facebook and instagram for the latest designs from all our frame ranges.
For children we also have a rainbow of colours and different styles, glittery frames, bold frames and character frames so you can channel your inner Harry Potter, Barbie, Batman, Superman or Peppa Pig!