Gower Opticians are your independent and friendly local eye experts. We provide the best possible eye care and advice for everyone. We are affordable, we care about your sight and we do what is right for you.
We welcome all NHS, private and corporate patients. In addition to routine eye examinations and contact lens fitting, we provide specialised eye examinations including children's eye tests, emergency Eye Health examinations and Low Vision assessments under the Wales Eye Care Service. Please see our services page for more information.
Meet the team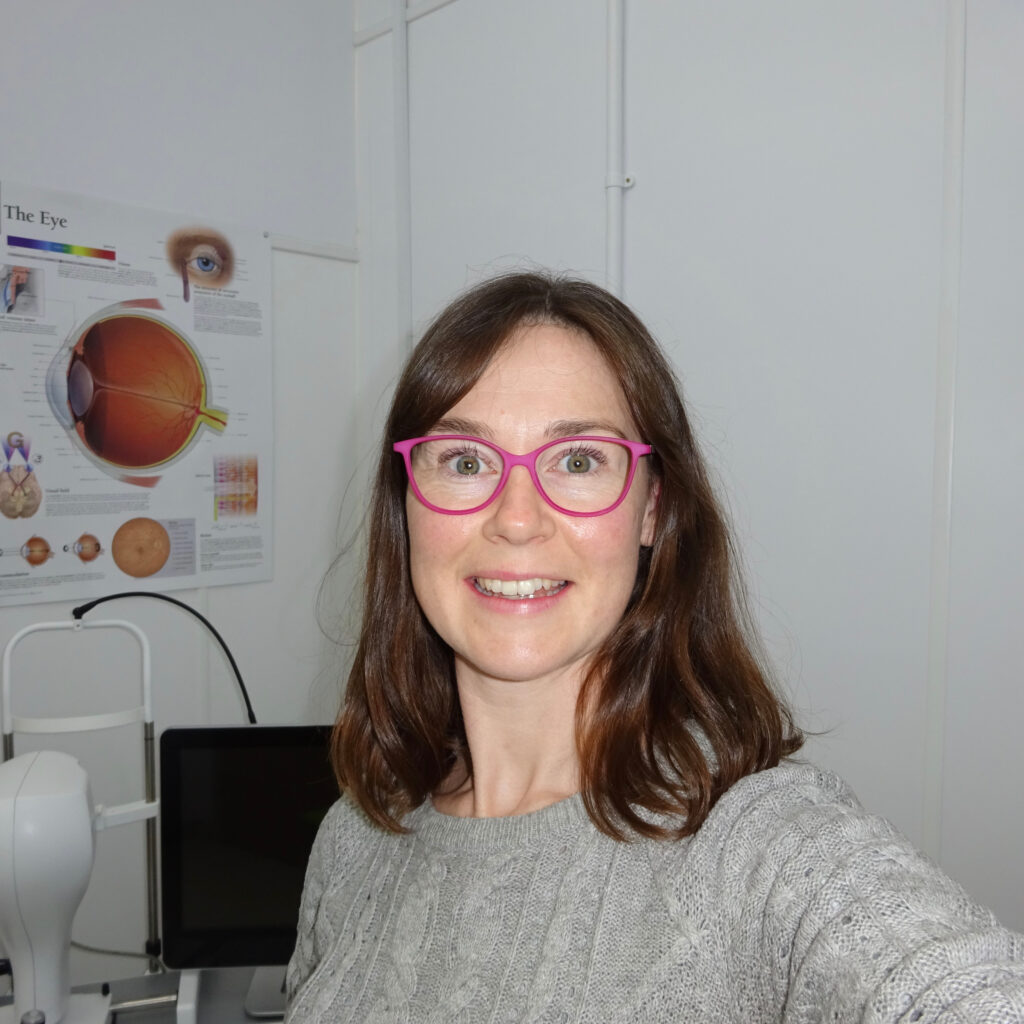 Our Optometrist
Laura – I have worked in multiples and independent practices since starting out in Optometry in 2001. I have brought all that I've learned back to my local community, and opened Gower Opticians in 2017. In addition to routine eye examinations and contact lens fittings I am accredited to perform low vision assessments and eye health examinations under the Welsh Eye Care Scheme (WECS). I am also a qualified independent prescriber. I have a special interest in myopia management and emergency eye care. With my additional qualifications I am able to look after our patients to the highest of standards. I am passionate about my job and love what I do.
Our Practice Staff
Andrea – I am a frame and lens specialist for Gower Opticians with a strong link to the village. I pride myself on delivering an exceptional, friendly and professional level of customer service to all existing and prospective customers on a daily basis. I ensure all expectations are met and will go above and beyond to achieve it.
Francesca – I started out in Optics in 2018. Since I have gained multiple diplomas in Optical Dispensing. I am pleased to be joining Gower Opticians working with high end products and passing on my expert knowledge to our customers. I pride myself on my professional yet friendly manner always going above and beyond for every customer. I have a particular interest in frame selection & frame designers keeping up to date with new trends & fashions to make sure we offer the very best to our customers and they feel fabulous in their new frames.
Becoming a dementia friendly Practice
The process of becoming a dementia friendly Practice was fulfilling, and is rewarding every day. We started off by looking at all the different parts of the patient experience from entering to leaving the practice and took into consideration what would be more difficult for a person with dementia to experience. We improved signage and looked at lighting and we received training from a Dementia Friendly Communities Coordinator. We have made cue cards to use with patients during their time in practice to help them to better understand what is happening each step of the way. We can also arrange longer appointments, at quieter times. We are proud to be recognised as a dementia friendly practice, and welcome anyone living with dementia, and their carers to help us to look after their eyes.